Developed on the insights of the allergy specialists
The Emerade team has worked with Adrenaline Auto-Injectors (AAIs) for over 15 years. During this time, we listened to allergy specialists and patients. They asked for an adrenaline auto-injector with an intuitive and simple design, a higher dose and a longer needle.
We consulted specialists on optimal needle length and experimented to find an user friendly design. The knowledge gained from this whole process was used to develop a truly innovative AAI.
We are proud to present Emerade - built on your insights.
Experts in anaphylaxis
Emerade is developed by Medeca Pharma AB. Medeca is a Swedish pharmaceutical company that is specialised in allergy and anaphylaxis since 1991.
The company is led by:
Ingegerd Larsson, who has worked with anaphylaxis since 2002. She has 35 years experience in the pharma industry from product development, production, marketing and sales as well as quality control.
PhD Rafael Ferrandiz, who has worked with anaphylaxis since 1997. He has 25 years experience in the allergy field both as a researcher and medical director.
Staffan Larsson, who has worked with anaphylaxis since 2006 and has 10 years experience of developing adrenaline auto-injectors.
In Europe, Emerade is produced and sold by Bausch & Lomb. And we are looking for a partner in the USA.
Please contact us if you have any questions.
Best regards,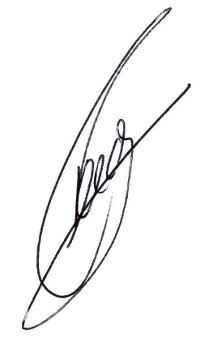 Rafael Ferrandiz,
Managing Director
We are hiring